For When You're There & Away
Secure and surveille your business with solutions from West Central Telephone. We're leading the region, helping to automate processes, and protect businesses assets throughout central Minnesota.
Cameras • Monitor Water • Monitor Temperature
Control Lighting • Remote Locks • Security Systems
Protect your people and assets, we can help!
Helpful Monitoring App
Security and monitoring tools will help you keep an eye on things while you are away from your business, as well as activity while you are there. You can easily control everything from your smartphone.
Protection at your fingertips.
Security Cameras
Any business can benefit from monitoring for security but it can be hard to get details like camera placement, camera resolution, recording and video storage, right.
At West Central we know which cameras work, in what situations, and will help you choose the right solutions so you can run your business with ease.
Don't miss an angle, call WCTA today.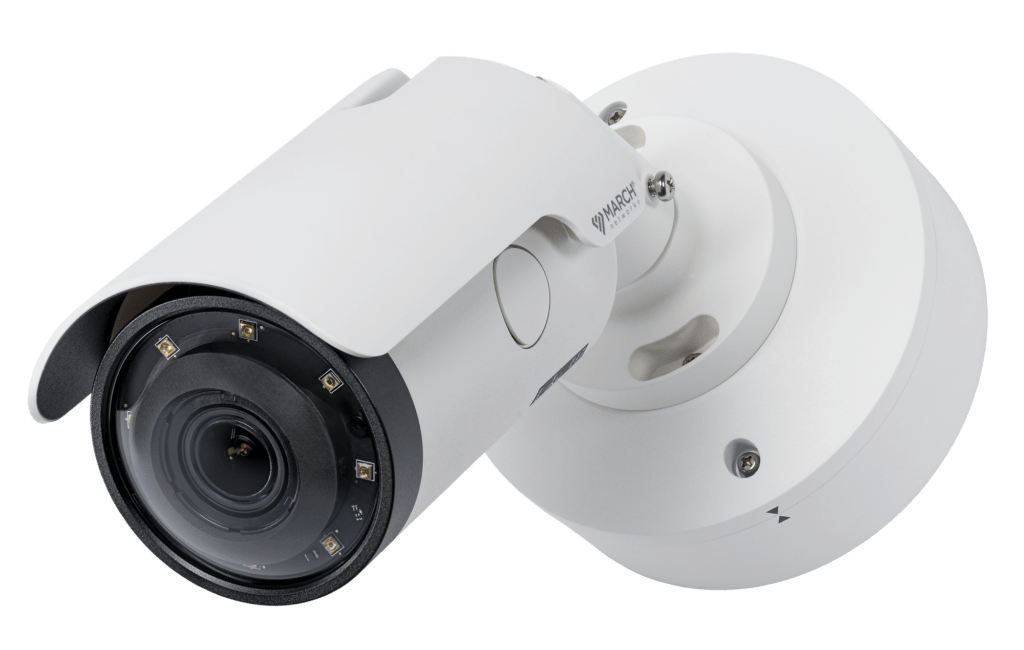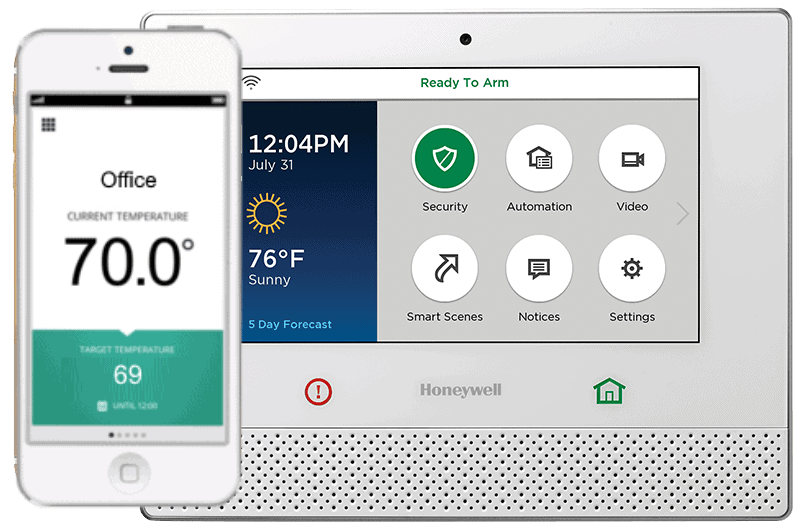 Save Energy & Money
Save energy every time you leave work and arm your alarm system. Our security systems can automatically adjust thermostats and control lighting to help you save money and conserve energy.
Automated settings, automatic savings.
Sensors & Alarms
Our advanced sensors can detect when a window is open or broken, if a door is ajar or if an intruder has entered your business.
They can detect and alert you to water problems or extreme temperatures to prevent damage to your assets. Our outdoor sensors can can monitor parking lots, inventory, garages or sheds—giving you protection everywhere you need it.
Indoor and outdoor sensors everywhere you need them.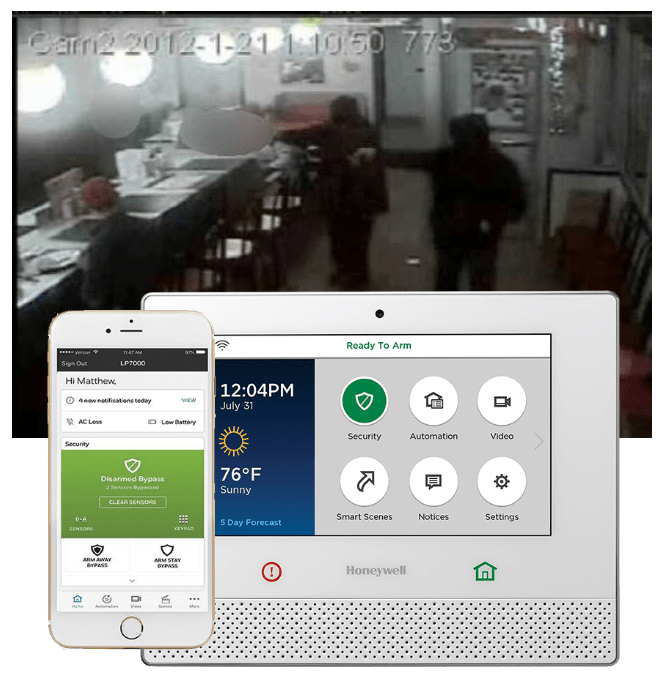 Access Controls & Sensor Protection
Access controls and sensors give you the ability to remotely manage building entry and be alerted of suspicious movement. Schools, warehouses, lumberyards, business offices, and more benefit.
Remote Door & Gate Locks
Remote Disarming for Employees
Building Access Controls
Mobile Alerts & Event Logging
Integrate with Security Systems
Detect Smoke and Carbon Monoxide
Window, Door, and Motion Sensors
24/7 Monitoring Service Available
Protect your people and assets today.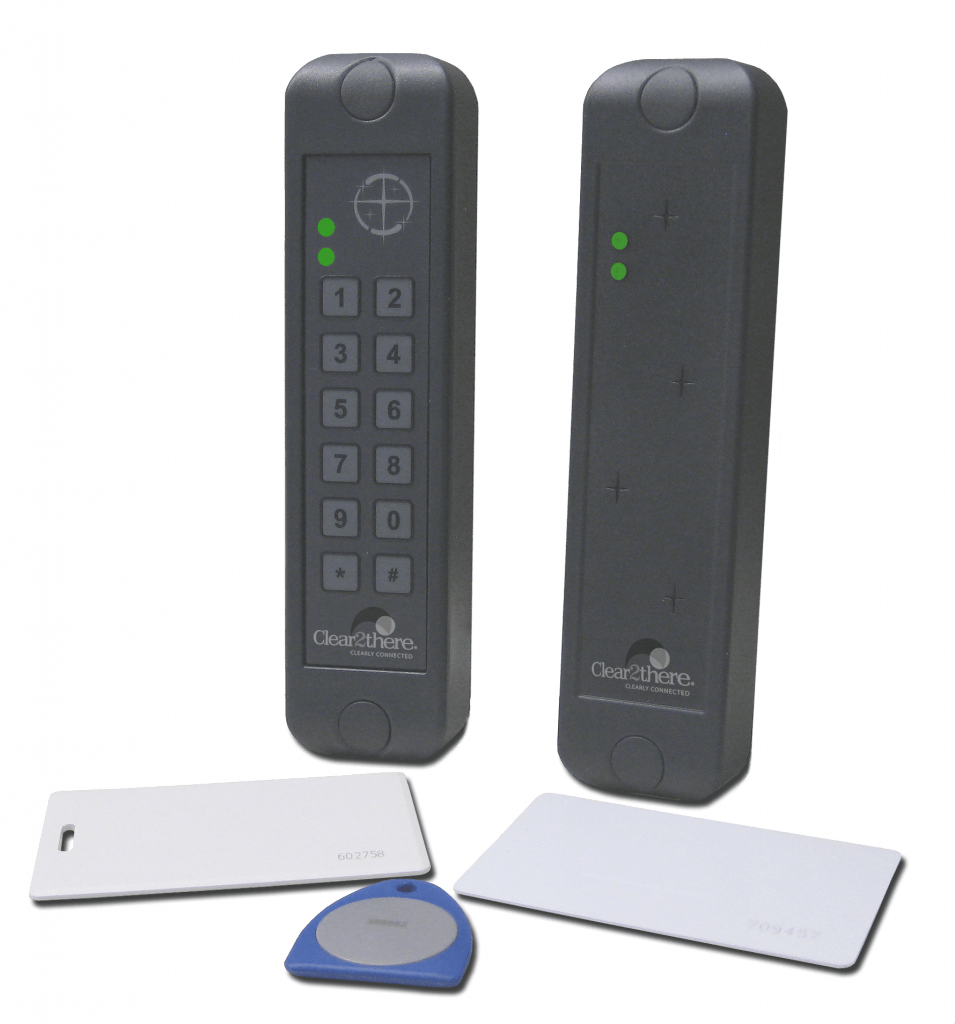 Insurance Savings
Save up to 20% on insurance costs when you subscribe to a 24/7 monitoring service. Talk to your insurer for details.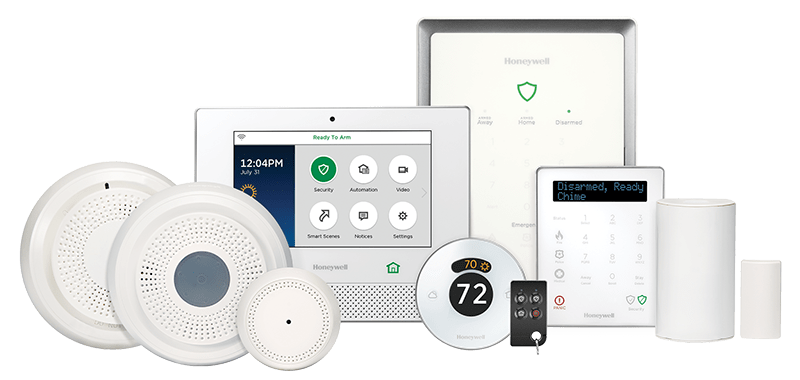 Automation + Security in One
When you get a security system, you can also get automation to control temperature, lighting, locks and more. Contact us to learn how a Honeywell Lynx Touch control system can protect, automate and connect your business.
One system does it all, call West Central to get yours.
Let's Start a Conversation
Always a human. We're good with however you like to communicate so call, email, or just say yoo-hoo in person (drive-up and lobby available).
A Quick Response | Thoroughness & Expertise | Action & Follow-up
© Copyright 2023. West Central Telephone Association