Premier Realty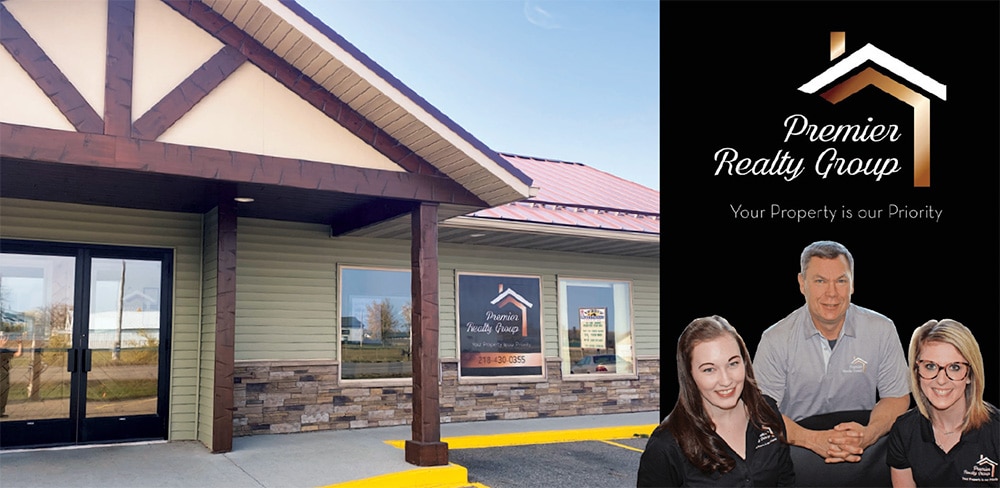 Premier Realty Group LLC is a full-service real estate company located at 504 Ash Ave NW Suite 2 in Wadena. It offers professional service at competitive rates. Founder Jeff Nardello brought more than 18 years' experience in real estate to the table when he opened Premier Realty Group, LLC. He started his own company because he enjoys helping buyers and sellers realize their real estate dreams. His team of three is eager to help with the ins and outs of real estate and works hard to make the process as easy as possible for clients.
The company's tagline is "Your Property is Our Priority." Those five words form the foundation of Premier Realty Group, LLC and represent their commitment to giving each client a professional and personalized experience. When asked to share their biggest challenges, Jeff said, "The biggest challenges are finding the right property for the right buyer and navigating current protocols under COVID-19—especially during our first year of business. We also face the challenge of getting people to list their homes. We need more listings!"
While West Central Telephone can't help Premier Realty Group, LLC with listings, we are able to provide business support. Since Jeff is a cooperative member, he was already familiar with West Central Telephone, which made it easy for him to choose us for business support services. Even though West Central Telephone isn't the local phone service provider, we were able to install a business phone system and provide managed Wi-Fi service and support for his business.
Premier Realty Group, LLC hopes to grow quickly and be a top-of-mind name in real estate. If you need help buying or selling property, call 218-430-0355 or visit their website at www.premierrealtygroupmn.com.