Cabin Life & Fast Internet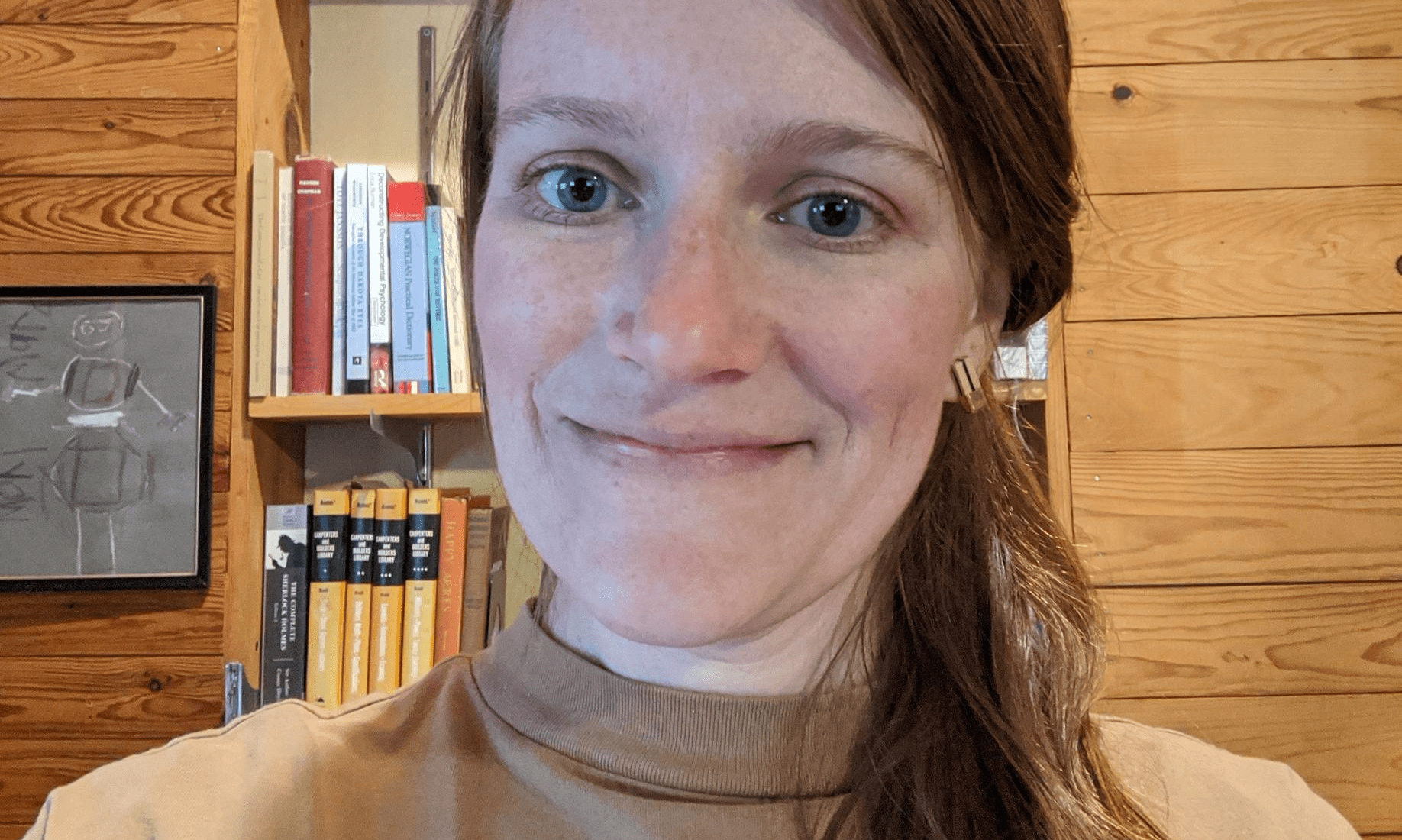 Tucked away in a Menahga family cabin is where Ida Moen Johnson retreated with her husband during the Covid-19 shutdown earlier this year. As the outside world was in turmoil, peace and tranquility descended upon them as they enjoyed their stay in the area.
For Ida, the time was extra special. Not just because she got to enjoy cabin life, but she was able to use the time to finish her PhD in Scandinavian Languages and Literatures at the University of California, Berkeley in May. The idea came when her father (former MN Representative Clark Johnson, 19A from 2013 to 2018) had praise for the cooperative and their communication services. He knew it was a special place where she could accomplish something.
How could a PhD in Menahga be possible? Well, it starts with directly connected fiber-optic internet provided by West Central Telephone. According to Ida, she was allowed flawless on-line research capability from the middle of very rural Minnesota. She communicated effortlessly worldwide from San Francisco to Scandinavia and points in between. The service and support she received were better in Menahga than big-city metro areas where she has lived in the past.
Rural Co-op Fiber-optics
With the rural fiber-optic internet network that connects to every corner and every cabin of the West Central Telephone service area, the possibilities are limitless for development. As a communications cooperative our first mission is to assure the region has access to the technology it needs to thrive in the 21st century. And because there are no investors to pay first, every dollar invested quickly goes to make sure the internet service to every corner of the service area is built. Fast, reliable internet is a reality to even the most remote places.
This rural fiber-optic network investment by West Central Telephone is made possible through years of diligent management dedication to developing technology infrastructure for the area. As a cooperative this is a perfect example of implementation of trailblazing rural services created by co-op community partnerships.
The result is that from rural business operations, to work-from-home, and student situations like Ida's, anything is possible with direct fiber-optic internet.
When Ida was approached to tell her story, she was happy to do so because having access to great internet is good for democracy and the future of rural America. Ida moved on and thanks to the PhD she was able to acquire while here, is now a Visiting Assistant Professor at St. Olaf College. We wish her well and will be glad to see her and the entire crew visiting at the Menahga cabin as the family tradition continues.
Ready for Development Today
For more information about direct fiber-optic internet in rural Minnesota, please reach out. We're happy to tell our trailblazing story of how fiber-optic internet is changing the landscape of our region… making it ready for any development to come. Thank you for choosing West Central Telephone.
#ruraliscool