Have You Received Your Capital Credit Check?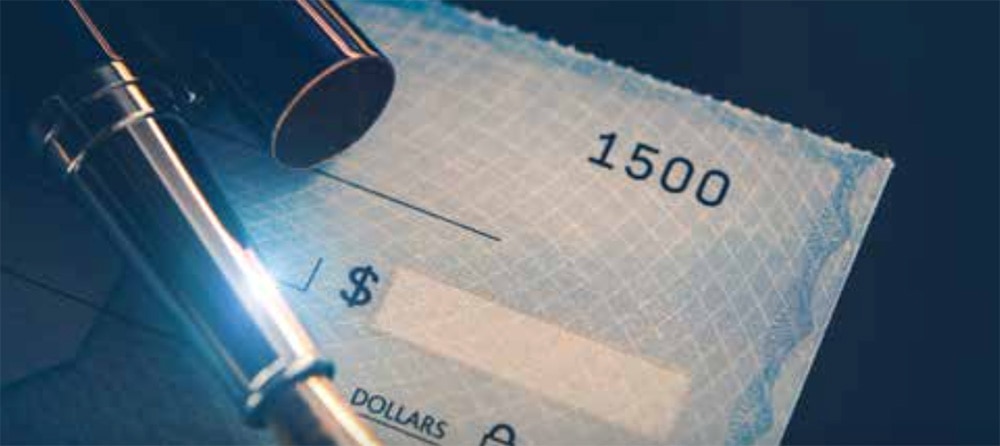 One of the benefits of joining our cooperative is that each year we're successful, members are rewarded with cash back in the form of capital credits. Some members move out of the area but forget to give us an updated address, or a member may no longer be living. In either case, the checks are returned to us.
Are you one of the many individuals whose capital credit check has been returned to us due to an outdated address? If you're a former customer of our cooperative, we may have your money.
Ackerman, Esther
All American Towing c/o Jay Kopp
All Star Service c/o Bruce Sellnow
Andersen, Aaron
Andersen, Hannah
Anderson, Rodney & Susan
Anderson, Scott & Marie
Anderson, Troy
Andler, Martha
Arens, Nathan & Emily
Arnold, Louisa
Arthur, Cindy
Arthur, Ed
Ashman, Joshua & Stacy
AT&T
Bain, Sharon
Balzum, Tammy
Barnes, Tina
Bartholomew, Kenneth
Battista, Carol
Bauer, Wendy
Bautch, Donald
Beach-Hepokoski, Deb
Beavers, Gena
Beeler, Lawrence
Benda, Harriet
Bergstrom, Brandi
Bettin, James
Bickford, Art
Bienusa, Patrick S
Birkholz, Frank M
Blanchard, Ruth
Blasing, Angela
Blowers Christian School
Bonkoski, Nathan
Bouchard, Mike & Stacaia
Branstner, Michelle
Brenden, Norris
Brenk, Jessie
Brown, David
Brown, Caroline
Bryniarski, Mary
Buckley, Eric & Gwendolyn
Burdine, Philip
Burgau, Jeff
Burkman, Stanley
Bushey, Pete
Butler, Kila
Cain, Elaine
Cannon, Allen & Dorothy
Carlson, Charles C
Carlson, Tim
Carstens, Jim & Deana
Caulk, Chris
Chandler, Lisa
Chapman, Marjorie c/o Delores Moren
Chase, Jeremy
Cheddars Neighborhood Grill c/o Mike Schilling
Cherne, Ferne
Christensen, Oliver
Christiansen, Dan
Chucks Payphone c/o Chuck Braunschweig
Clark, Chadd & Monica
Colmen, Walter
Colsen, Nowell
Comeau, Stacy
Connell, Terry
Cooper, Dan Jr.
Cruitt, Patricia
Cunningham, Chuck
Cunningham, Laine
Cusey, Nancy
Dahlvan, Marlys
Dan's Repair c/o Dan Deyonge
Dave's Verndale Grocery c/o Dave Palloch
Daugherty, Ronda & Bill
Davis, Clarence c/o Karla Sundvall
Davis, Ginny
Davis, Jackie
Davis, Ken
Dean, James & Shaun
Deblieck, Andrew & Susan
Degroat, Dawn
Delaney, Debbie
Devereaux, Ann c/o Dave Nohrenberg
Dickhausen, Ruth
Dohman, Robert
Donath, Connie
Dormanen, Theodore c/o Margie Vik
Driza, Charles
Duerr, Jason
Duncan, Lorayne c/o Chuck Braunschweig
Dunham, Jerry
Willcutt, Tricia
Dunning, David & Annette
Eisen, Joyce
Erickson, Clara c/o Clair Erickson
Erickson, Leone F
Erickson, Todd
Etter, Jackie
Evangelista, Nick
Evans, Rodney
Feldt, Brian
Ferguson, Troy
Fern, Daniel
Finck, Philip
Fisher, Charlene
Fischer, Jean
Foley, Judy & Coleman
Foley, Tom
Forys, Joe
Foster, Dina
Fouts, Margaret
Frimanslund, Jeff
Frisch, Dan
Charmoli, Brenda
Fuller, Angie
Fuller, Glen
Fryock, Lee & Claudia
Gaertner, Nicole
Gambino, Joe & Nancy
Gardner, Krystal
Gavin, Patricia
Geis, Les & Elaine
Genoch, Cheryl
Geoghegan, Suzan
George, Kyle
Gillespiei, Renee
Gilster, Terry & Deb
Glass, Titus
Glinnon, Michael Antionio Rich
Goeden, Gerard & Audrey
Gonzalez, Delia
Graba, Jayson & Marilyn
Graba, Ross
Gran, Travis
Grand Financial Group c/o Dave Duran
Grangruth, Wilmer Mrs.
Gratke, Kelly
Gravalin, Karen
Gravy Haulin c/o Alden Yliniemi
Greenstein, Connie
Gregory, Angelina
Greydanus, Monty
Grinnen, Walter
Grose, Anna
Groshong, Heath
Grossnickle, Daniel
Grotberg, Jim
Grussing, Alma c/o Patty Grussing
Gorder, Darren
Gustafson, Heath
Hailstone (Shepersky), Bethanee
Hailstone, Mark
Hall, Greg
Halpaus, Harlen
Hammerbacker, Lawrence
Handt, William
Hanneken, Chris
Hanson, Lucy
Harn, Justin
Hauck, Roxy
Haugen, JeanMarie
Hayes, Daniel
Hegge, Oliver
Hegge, Timothy
Heino, Marty & Sandy
Heisler, Jeffrey & Kim
Hemphill, Pat c/o Burkel Turkey
Hemphill, Pat c/o Burkel Turkey Farms
Hendrickson, David
Henken, Raymond & Darcie
Hepokoski, Lisa
Hilden, Elaine
Hilden, Evelyn
Hill, Frank & Adela
Hillig, Dale
Hillstrom, Aaron
Hiltunen, Beverly
Hjermstad, Marilyn
Hobson, Carole
Hodgden, Peggy
Hoem, Marian
Hogan, Laura
Holland, Angie
Hollister, Perry
Holm, Clifford & Ruby
Holmen, Kris
Holweg, Tom
Holden, Brian
Hoogakker, Dawn
Hoover, Robert c/o Nancy Minchow
Hoppe, Joan
Horse N Around c/o Lin Stoecker
Hoskins, Tawnya
Howe, Michael
Hull, Charles & Erica
Hutmacher, Mark
Huchel, Ronald W
Ihme, James
Incerti, Dan & Debbie
I Should Have Bought It c/o Larry Mcmanigle
Isola, Daniel
Isola, Leann
Isola, Lois
Jackson, Dennis
Jacob, Daniel & Amy
Jacob, Marty & Kelly
Jensen, Bryon
Jensen, Marlys
Johnsen, Mary (Mia)
Johnson, Brenda
Johnson, Jeffrey & Stacy
Johnson, Jonathon
Johnson, Sarrah c/o Vanda Smith
Johnson, Scott
Johnson, Sue c/o Bryon Tandler
Johnson Theresa
Johnson, Viola
Jones, April
Jones, Staice
Judd, Todd
Jurva, Dan
Kam, Ling
Kasperson, Shawn
Kent, angel
Finch, Joshua
Keranen, Melissa
Kern, Katherine
Kern, Victor
Keskitalo, Susan
Ketchum, Wilma P
Kilbo, Sandra
Kimbrough, Jennifer
Kirschman, Joan
Knapp, Shawn
Knapp, Wally
Knudson, Jennifer
Knuttila, Mary Jane
Koski, Sharon
Kropp, Mary c/o Edward Radosevich
Kuha, Marvin
Ladd, Kerry
Laine, Mildred c/o Janice Warmbold
Lang, Doug
Langguth, Blanche c/o Janet Scott
Langston, Joyce
Cooper, Jennell
Laposky, Russell
Larson, Cathy
Larson, Debbie
Larson, Edward
Larson, Eric
Larson, Paul
Larson, William
Lehner, Kurt
Lind, Maryann
Lind, Rudolph
Lodging Electronics Inc
Loeffler, Darwin
Lollar, Terri
LTI Rubber Molding Inc
Lund, Tamara
Lustila, Bonnie
Lutz, Bernhard Rev
Luukkonen, April & John
Macho, Robert
Mack, Lawrence R
Mai, Marilyn
Makela, Brian
Malone, Kevin & Fawn
Malone, Rachel
Manley, Doug
Manley, Douglas
Mariotti, Matthew
Marjama, Lisa
Marjama, Mike
Marquette, Melissa
Martin Instrument Co
Mason, John & Brenda
Massie, Daniel & Amy
Maurer, Mike & Terri
Mayo, Stanley
McAllister, James
McAllister, Peggy
McComas, Salina
McGrady, Olga
McGrath, Karen
Mclaughlin, Patricia
Garceau, Christian
Mclouden, Helen c/o Lenore Mclouden
Mcmanigle, Curtis
McNamee, Chuck & Jennifer
Mead, Frances
Meech, Rodney
Meek, Raymond & Sabrina
Meek, William
Melin, Evelyn
Menahga Snyder Drug c/o Anne Skoe
Mensen, Betty
Mettler, Janice
Mico, Paul & Susan
Midnight Tanning c/o Cheryl Harrison
Milbradt, Chris
Miller, Jesse
Miller, Ruth
Millers Mutual Ins Assn c/o Allen Marfell
Mistic, Pete Jr c/o Mistic Livestock Feed Inc
Mitchell, Peace
Modern Banking Systems c/o Jan
Monroe, Jeremy c/o Park Rapids State Bank
Moorman, Shawna
Moren, Michael
Mowder, Wesley
Mueller, Evan
Mullen, Andy
Murdock, Tamera
Murray, Monroe E
Myers, Angelica
Myers, Tammy
Myhre, Mark & Sharon
Nation, Ivan E
Nelson, Deborah
Nelson, George & Janet
Nelson, Ruth V
Nelson, Sheri
Ness, Michelle
Neurer, Pat
Neumann, Roderick
Nielsen, Oluf
Niemi, Angela
Nimrod Gas & Grocery c/o Dale Hillig
Niska, Edwin
Noffsinger, Eric
Nord, David & Nancy
Norris, Sharon
Northwoods Gen Store Inc c/o Dale Miller
Ohlgren, Terence
Oja, Katie
Olson, Clancy
Olson, Jeff
Olson, Nancy E
Orum, Craig
Osterman, Sidney & Twyla
Ostrander, Deanna
Ottens, George
Palloch, David
Pangrac, Andy
Patsey, Dawn C
Pauna, Mary
Pederson, Brenda
Pederson, Bryan
Pederson, Eric
Pederson, Vernon
Pesola, Mae
Petersen, Lanny
Peterson, Cheryl Ann
Peterson, Ina c/o Diane Pederson
Peterson, James & Gail
Peterson, Marie R
Phillips, I H
Pickar, Travis & Jessica
Pilgrim, Larry W
Plautz, Mike
Poppenga, Duane
Powers, Robin
Pride, Debra
Pudas, Kenneth & Greta
Puttbrese, Eugene D
Qualey, Verda
Ranua, Todd
Rasmussen, Julie
R & K Grocery c/o Russ & Karen Weappa
Reger, Mark
Richotte, Keith & Anne
Riddle, Raymond
Rittenhouse, Lawrence
Robbins, Mark
Rockensock, Dayle
Rocking Horse Daycare c/o Becky Hoefs & Rita Nolte
Rokes, Joyce
Rono, Robert
Rood, Mike & Kim
Roth, Clark & Theresa
Roth, Scott & Mary
Rother, Paul
Rounsville, Jesse
Runnoe, Marlene
Sabinash, Anthony
Sakkinen, Jennie I
Samuelson, Michelle
Savarese, Vincent
Schaefer, Jeremy & Sonia
Schave, Michelle
Schmitz, Steven
Schmock, William G
Schoon, Casey
Schreifels, Ken
Schultz, Dennis & Linda
Schwartz, Kathy
Schweitzberger, Arthur
Seals, Tracy
Sebeka Salvage c/o Chris Pouliot
Seedorf, Will
Seward, Leslie
Sharp, Danny
Shepersky, Debra c/o Jerry Kisgen
Shepersky, Tracy
Shultz, Ron
Shultz, Ronnie
Sinn, Steven & Debra
Skeesick, Travis & Trisha
Slominski, Tonya
Skillings, Gordon & Margo
S & M Auto c/o Roger Motl
Smith, Christine c/o Char Bruns
Smith, Harry & Renee
Smuda, Tanner
Soules, Donna
South, Diane
Spatz, Carol
Spearbeck, Dale
Spicer, Richard M
Steichen, Karen
Stetzler, Michael
Stevens, Patricia
Stigall, Michelle
Stone, Robert & Julie
Storm, Martin
Stromback, Rebecca
Stromberg, Heidi
Storkamp, Rebecca
Strot, Georgia
Sundheim, Shane
Suhl, Ronald
Sullivan, James
Surrett, Dawn
Swank, David Jr & Monica
Tenneson Touch Art Gallery c/o Fred & Jan Seybert
Terry Phelps Chevrolet Inc c/o Terry Phelps
Thompson, John
Thomson, Donald & Delores
Toppari-Sorich, Janel
Torgrimsen, Hazel c/o Anne Marg
Towler, Ralph
Tri-Count Holstein c/o Wayne Etter Jr
Triebenbach, Jason
Ulrich, Brian
Uselman, Tim & Tamara
US West Network Planning Dept c/o P Fox
Utz, Jason
Vagle, Doug & Peggy
Valentin, Arnold
Vandeusen, Jane
Varriano, Michelle c/o Jolene Pikarski
Vitela, Linda
Vokes, Katherine c/o Wallace Vokes
Volz, Stephanie
Walter, Craig & Jill
Ward, Arnold
Ward, Gary
Wasson, Michael & Bonnie
Watson, Alan
Wealot, Bill & Karen
Wegner, Daniel
Wellman, Michael
Weston, Terry
Whitaker, Velma
White, Kenneth
Wilhelmi, Becky
Wilhelmi, Robert
Williams, Leroy
Williams, Michael
Williams R T c/o Al A Williams
Willis, Greenley
Wisuri, George
Woolridge, Bertha
Wolter, William
Worms, Carol
Yliniemi, Richard Jr & Darcy
Yurrick, Dennis & Kathleen A
Zutter, Alicia