Sister Stitches Embroidery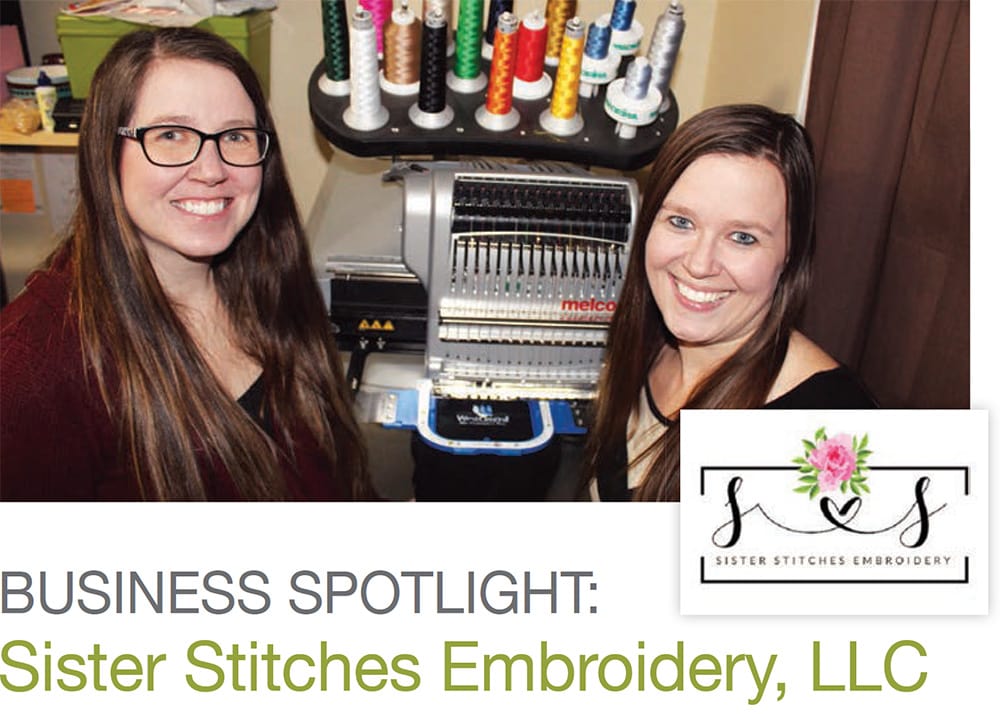 When sisters Andrea Yliniemi and Amanda Aho started their business in February 2017, they wanted to do something engaging and creative while having the convenience of staying home with their kids. Sister Stitches Embroidery, a custom embroidery service, is the result of that vision.
"We saw a need in the Wolf Lake area for an embroidery business after hearing many people say they were tired of having to go so far to get anything embroidered," Andrea explained. She added, "We love being able to work in our pajamas and have the flexability to make our own hours." The demand for custom embroidery has been so consistent since Sister Stitches was founded that the sisters count it as their greatest success so far.
In just a few months, Sister Stitches Embroidery has gone from the dream of two sisters to a thriving, dynamic business that does beautiful work not only for individuals, but also for businesses, organizations, and schools. Andrea and Amanda can embroider on a wide variety of material including (but not limited to) hats, coats, t-shirts, sweatshirts, blankets, towels, bags, camp chairs, and Cubbies (stuffed animals). "We aren't afraid to try something we have never done before," said Andrea. New challenges are just part of the fun; as Andrea enthused, "Every day is a new adventure!"
Sister Stiches Embroidery, like many modern businesses, relies heavily on the inter-net for marketing and communication. With West Central Telephone's broadband internet service, they can do just that. Andrea said, "West Central Telephone has the fast, reliable service we need for communicating with customers, ordering from our wholesalers, and connecting to our embroidery machine."
For custom embroidery, contact Sister Stitches Embroidery at sisterstichesemb@gmail.com or call Andrea at 218-252-5618 or Amanda at 218-841-2922.
Call West Central Telephone at 218-837-5151 to learn about phone, internet, and other technology solutions for your business.