Spirit Lake Resort & Motel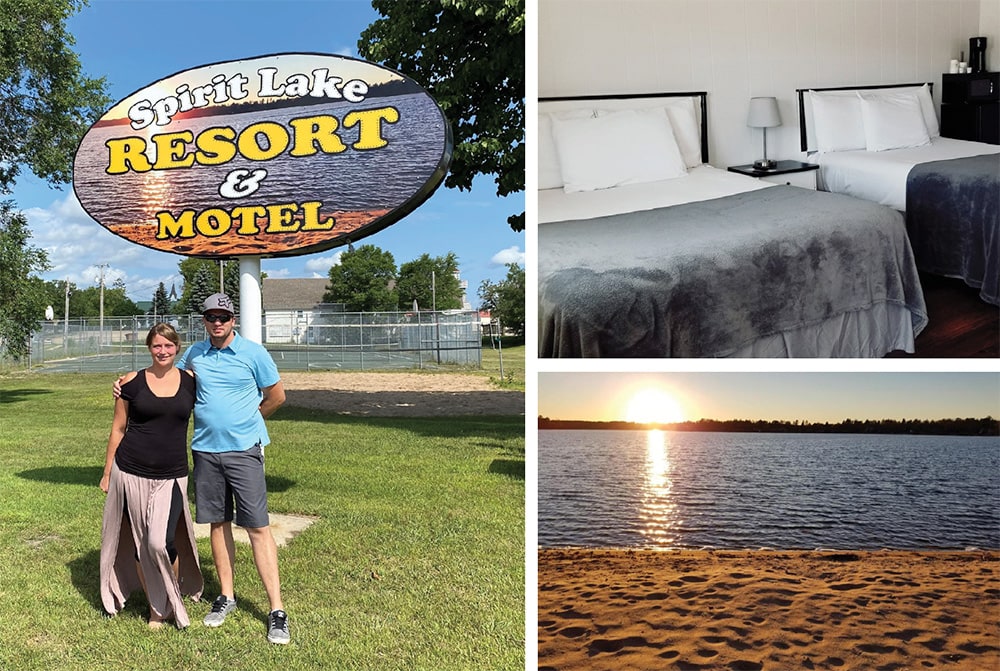 Spirit Lake Resort & Motel is a family business owned by Jeremiah Erickson and Breanna Hoffman. The couple purchased the motel in late December 2018 and have worked tirelessly to transform the somewhat tired motel into a beautiful resort with affordable accommodations. Located at 311 Aspen Ave SW on Spirit Lake in Menahga, the motel enables visitors to experience the great outdoors on a beautiful lake — perfect for the whole family, a girls' weekend or a wedding on the beach!
The couple met in Fargo in 2018 when Jeremiah's work required him to lodge long-term at the Baymont Inn and Suites which Breanna happened to manage. A friend showed the couple a listing for Spirit Lake Motel, and three weeks later, they visited and made an offer, which was accepted. Since the closing, they have refreshed the rooms, improved the landscaping and beach, and renovated the former apartments into suites that guests can rent by the night.
When asked what they love about Spirit Lake Resort & Motel, Breanna said, "It is so rewarding to see families creating amazing memories at a price that is affordable. We include many amenities to ensure a great time including the use of kayaks, canoe, paddle boat and fishing gear, plus a gas grill and beach firewood at no extra charge."
Jeremiah is a Montana native, and Breanna is from Hopkins, MN. They never truly imagined being resort owners in Menahga, but they love the community, the school and the ability to raise their children in such a beautiful place.
For more information on Spirit Lake Resort & Motel, call 564-4151. You can also find them on Facebook and at www.spirit-lake-resort.com.