The Economic Alliance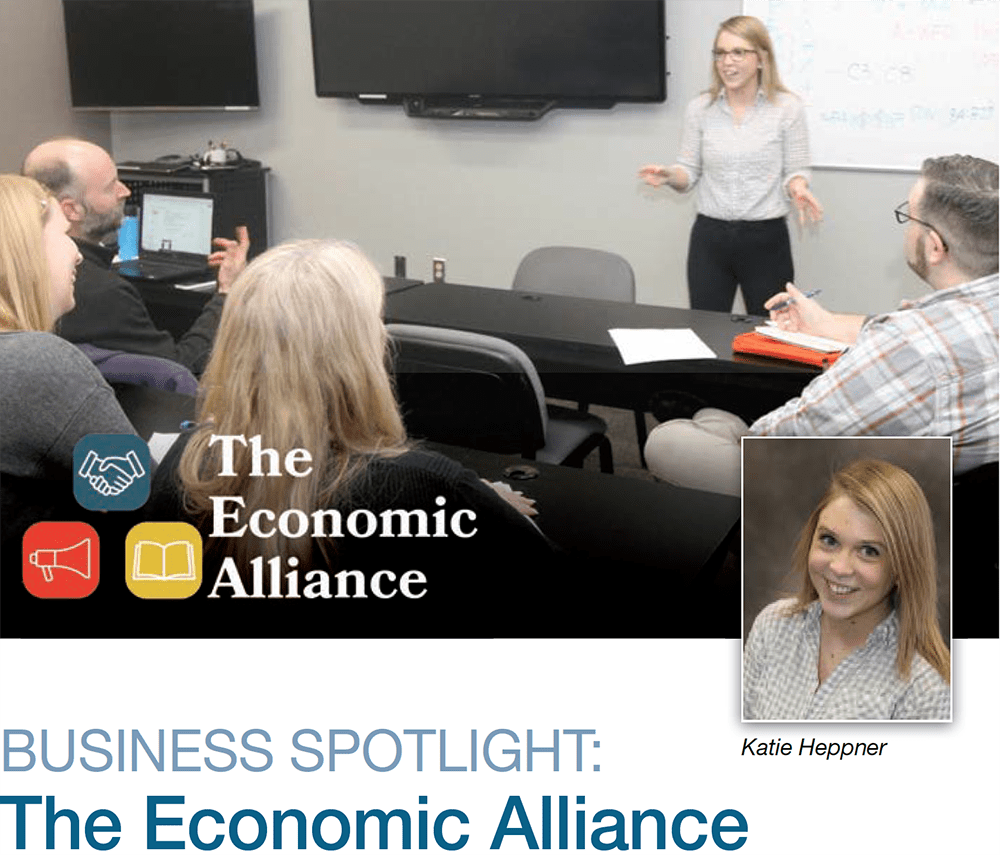 The Economic Alliance The Economic Alliance (formally the West Central Economic Development Alliance) is a nonprofit that focuses on economic development in Wadena County and surround-ing communities. They were formed in 2011 from the need for a voice for economic development in our area of West Central Minnesota. With the goal of collaboration and flexibility in mind, the Economic Alliance was organized to represent both public and private interests, and not to be confined to a defined governmental boundary. Today, the Economic Alliance consists of an Executive Board of volunteers — representing banking, government, non-profit and private industry interests — and a full-time Executive Director, Katie Heppner, who carries out the day-to-day operations and strategic mission of the organization.
The mission of the Economic Alliance is to give a voice to the economic and business interests of Wadena County and surrounding communities by providing educational, networking and advocacy resources and opportunities. Through a series of interviews with key community members and stakeholders, the Economic Alliance identified three key priorities to drive their work in the upcoming years: Business Start-Up, Retention, and Expansion; Infrastructure Improvement and Workforce Development. Through this work, the Economic Alliance hopes to achieve its vision of making our communities the best place to do business.
In addition to its community-driven projects, the Economic Alliance offers personalized services including one-on-one small business consulting, grant writing and social media training. To learn more about the Economic Alliance, their upcoming projects and the resources available, contact Katie Heppner at 837-5950. You can also find information at www.thealliancemn.com and on Facebook at
www.facebook.com/TheAllianceMN.