Caring Hands Home Care, Inc.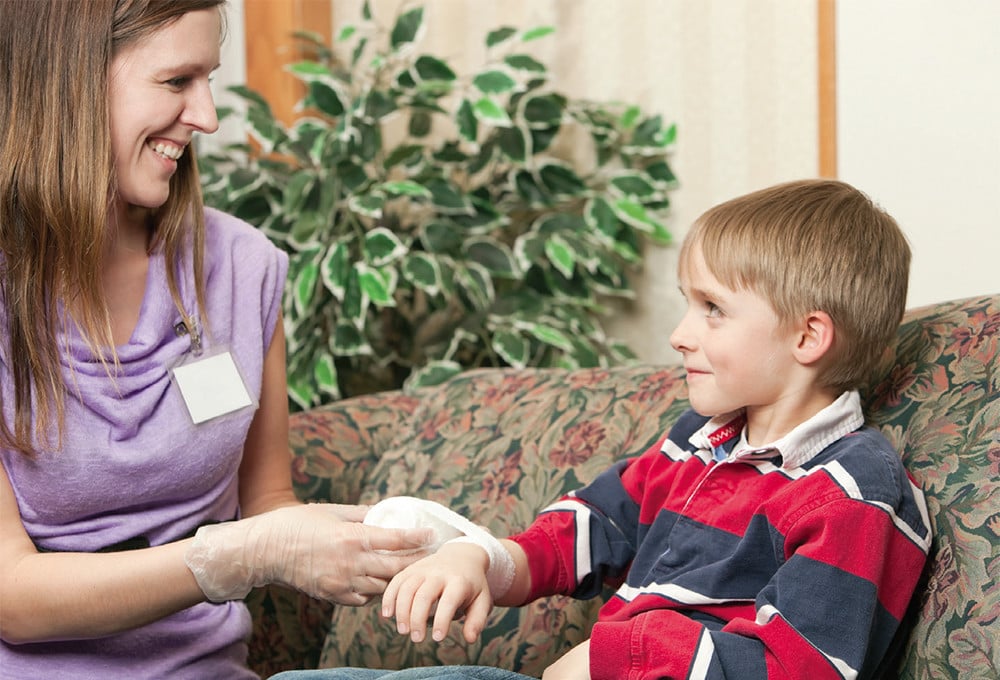 Caring Hands Home Care Inc. has been in business since 1994. Owners Gary and Pat Johnson started the business to give people choices in the area for home healthcare. Caring Hands was a natural fit for the couple since Pat, an RN, also had experience in home healthcare, and as Gary noted, "There was a need for these types of services in the area."
When Caring Hands began, there were about 800 Medicare certified agencies in Minnesota; that number has dwindled to around 400 or so. The decrease could be attributed to the ever-changing rules and regulations regarding Medicare and VA, insurance issues, and the State of Minnesota's requirements. Caring Hands works hard to ensure that their clients receive the best care, and as a result have received a "no deficiencies" survey from the State and Medicare again this year.
Gary spoke highly of their staff; in particular he praised Marion Hanson for her hard work training staff and working with the surveyors, showing them all of the changes made in their business to stay current and compliant. This kind of dedication comes from all of the employees at Caring Hands, and that's one of the reasons they are still a top provider of home healthcare service when other businesses have failed.
Caring Hands has our high speed Internet service, which helps them with state reporting requirements, insurance company submissions, and communication with clients and staff. They also have a business phone system from us, and a dedicated fax line. With an RN on call 24/7 365 days of the year, those phones get used a lot!
For more information on home healthcare, contact Caring Hands at 837-5572 or 732-0088. For more information on ways to use technology in your business, give West Central Telephone a call at 837-5151.