Freshwater Education District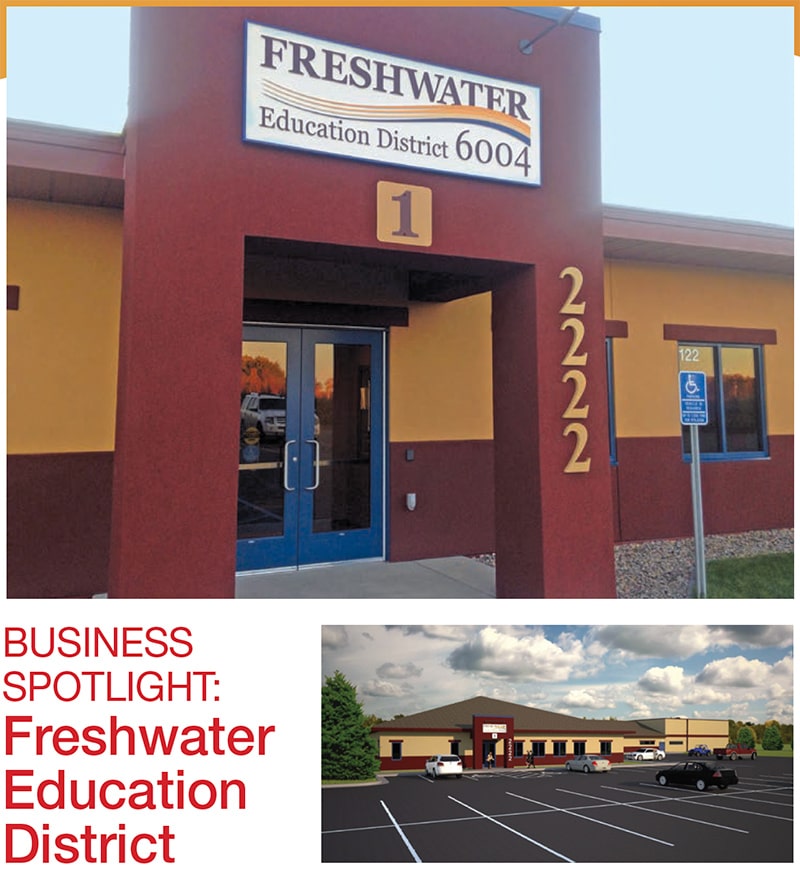 Freshwater Education District • 2222 Industrial Drive, Wadena • 218-631-3505
Freshwater Education District provides a variety of programs including rehabilitation and special education services. The District has about 140 employees throughout the school year that work at its office, at a school or at one of the five Alternative Learning Centers (ALCs). Several schools are part of the Freshwater Education District, and they provide services to Sebeka, Menahga, Wadena, Pillager, Henning, Bertha and many more school districts.
Superintendent Jerry Nesland told us that the favorite part of his job is seeing the success of his students and having staff members that truly care for their students. He also stated that he feels fortunate to have such dedicated and talented staff members.
Freshwater Cooperative was started in Staples, MN in 1968. Since that time, several related educational clusters have merged with the original group to start the joint Education District #6004. They now have a new office and special school building located south of Wadena on US 71.
Freshwater Education District uses West Central Telephone's broadband service at its brand-new office in Wadena at 2222 Industrial Drive and at its 5,700-square-foot ALC building, also in Wadena. Office hours are Monday-Friday 8:00am – 4:30pm. You can reach them at 631-3505, Ext 1001 or get more information at www.fed.k12.mn.us.