Moench Body Shop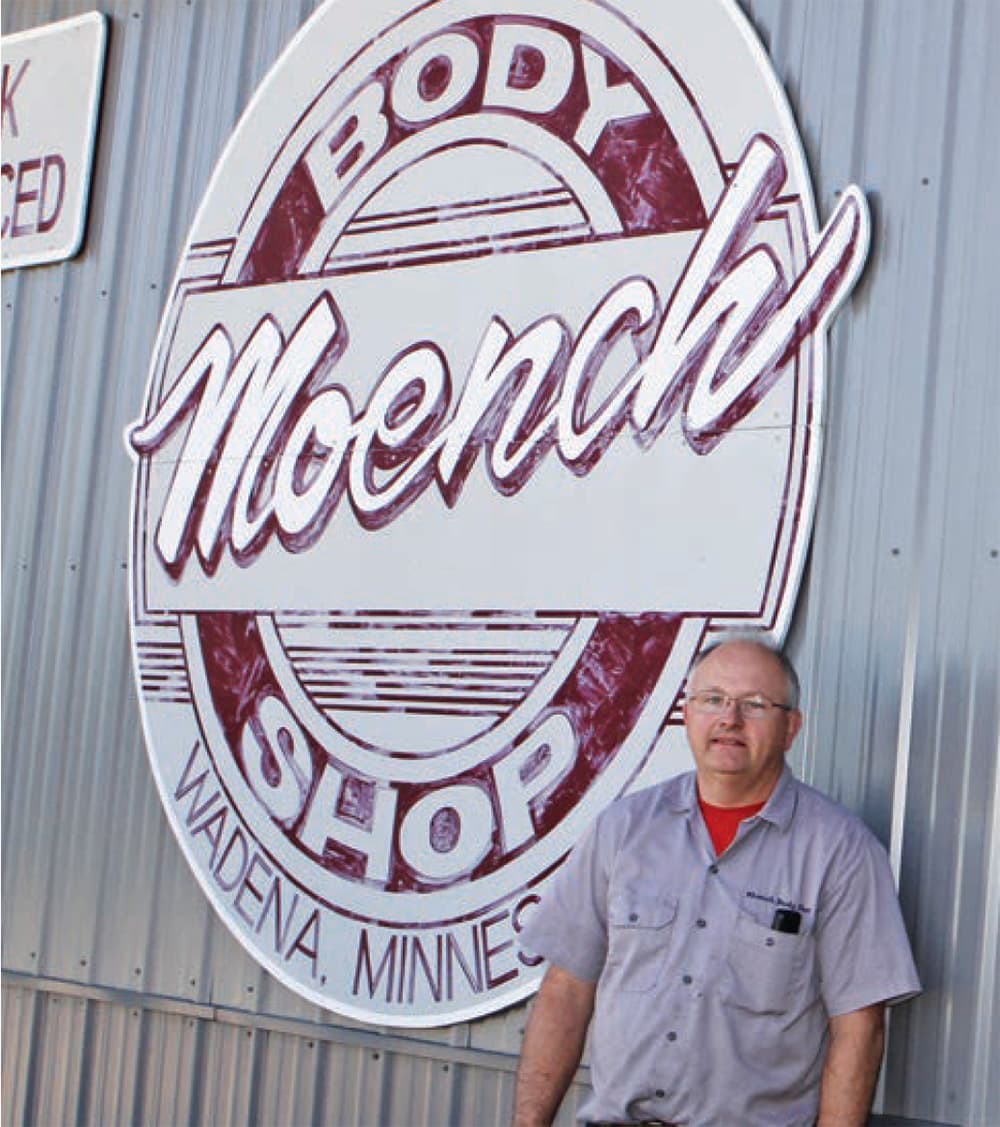 Business Address: 62312 State Hwy 29, Wadena, MN 56482
Business Phone Number: 218-631-1718
Business Website: https://www.moenchbodyshop.com
Quality work, reasonably priced: That's the motto of Moench Body Shop, which has been providing the very best in auto body repair to the rural Wadena area since 1982. Owner Roman Moench started his business 35 years ago with a passion for quality repairs. He wanted to use his experience in small-engine repair and his interest in body-work to start a business that would "try and do the best repair it could."
While striving to live up to its motto, Moench Body Shop has evolved into a business that offers a vari-ety of goods and services including:
• Auto body work
• Windshield repair and replacement
• Small engine repair
• Country Clipper zero-turn lawnmowers
• Echo chainsaws, weed trimmers, and blowers
• Factory Authorized Fisher Plow & Spreader Dealer
Since we expanded our fiber network into rural Wadena, Moench Body Shop has access to our services. Besides telephone service, Moench now has broadband internet and a Honeywell security system. Moench said the decision to get services from West Central was an easy one. "Our main form of marketing is an online presence, and having high speed internet makes it easy to maintain. The services are dependable, and having a local person to talk to if there is an issue is very important to me."
For more information on Moench Body Shop's quality auto body and repair work as well as Country Clipper, Echo, and Fisher products, visit www.moenchbodyshop.com.
Call West Central Telephone at 837-5151 to learn about phone, internet, security and other technology solutions for your business.