Pinnacle Marketing Group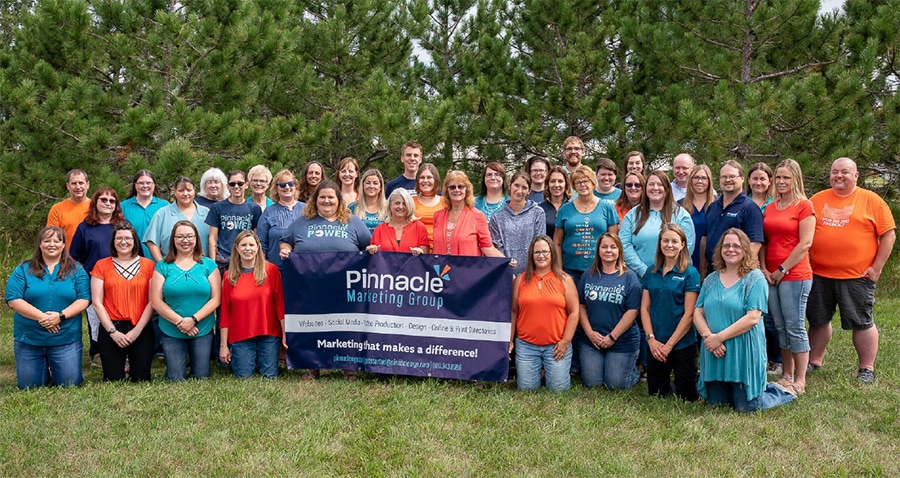 Pinnacle Marketing Group • 4030 Technology Drive NW, Bemidji
In 2002, West Central Telephone Association partnered with Pinnacle Publishing in Bemidji, MN, to publish our annual telephone directory. Over the years, Pinnacle Publishing has transitioned to Pinnacle Marketing Group, a full-service marketing and advertising company offering additional services such as website design & hosting, social media management, targeted Google Ad and social media advertising, video production, design services and more.
Pinnacle Marketing Group works with businesses of all sizes and industries across 37 states and over 300 markets. Their mission is simple: to help businesses achieve success through effective marketing, and this is backed by their commitment to provide superior customer service with customized marketing solutions that provide measurable results. Their staff of marketing strategists, content writers, designers, account managers and consultants work together to develop custom plans to meet the needs of each client they serve.
If you are a business just starting out or a seasoned company that needs a fresh marketing approach, Pinnacle can help. They offer FREE assessments which include a 30-minute call with members of their marketing team. The team will ask questions about your business including the services you offer, your goals, and what has worked/ not worked for you in the past in terms of marketing. They will assess your business and provide a proposal for what they advise. The proposal includes suggestions for an optimal marketing plan and recommendations for budget.