Rose Haven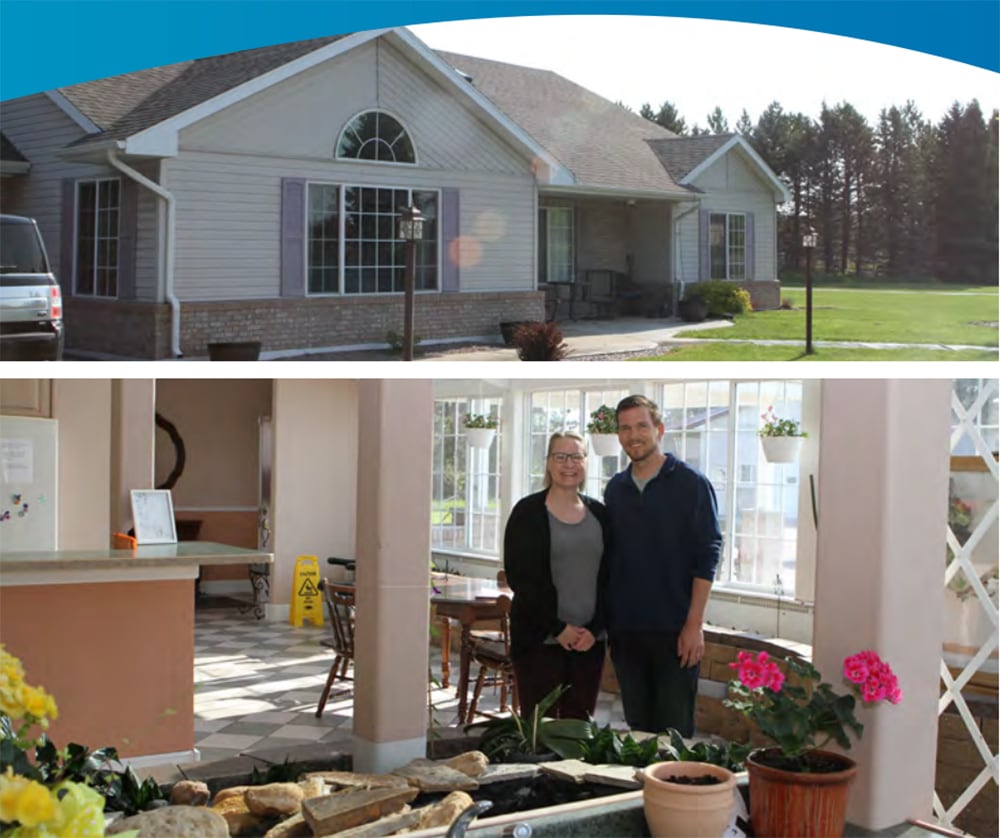 37 6th St. SE, Menahga, MN • 218-564-4268
Rose Haven is an assisted living facility started in 2000 for seniors 55 and older. In 2016, Beth and Ed Heltunen bought the business from Beth's parents to continue providing exceptional care for seniors in the community.
Rose Haven works to meet the demand as baby boomers in the area begin retiring. This small facility in a small town feels like a home away from home for the residents. When asked what they love about Rose Haven, Ed said, "Getting to know the residents and their families, and learning their stories is the best part of running this business."
Family is important to Beth and Ed, which is why they make sure every resident has access to communications services to stay connected with loved ones. Local phone service from West Central Telephone is available in their private rooms as is traditional cable TV service. West Central Telephone also provides broadband service with a Wi-Fi network to Rose Haven so residents can connect their devices to the internet for emailing, streaming, posting on social media, and so on.
For more information on Rose Haven Assisted Living Facility call 564-4268. You can also find them on Facebook and on their website rosehavenliving.com. Call West Central Telephone at 837-5151 to learn about phone, internet, security and other technology solutions for your business.