The Hair Company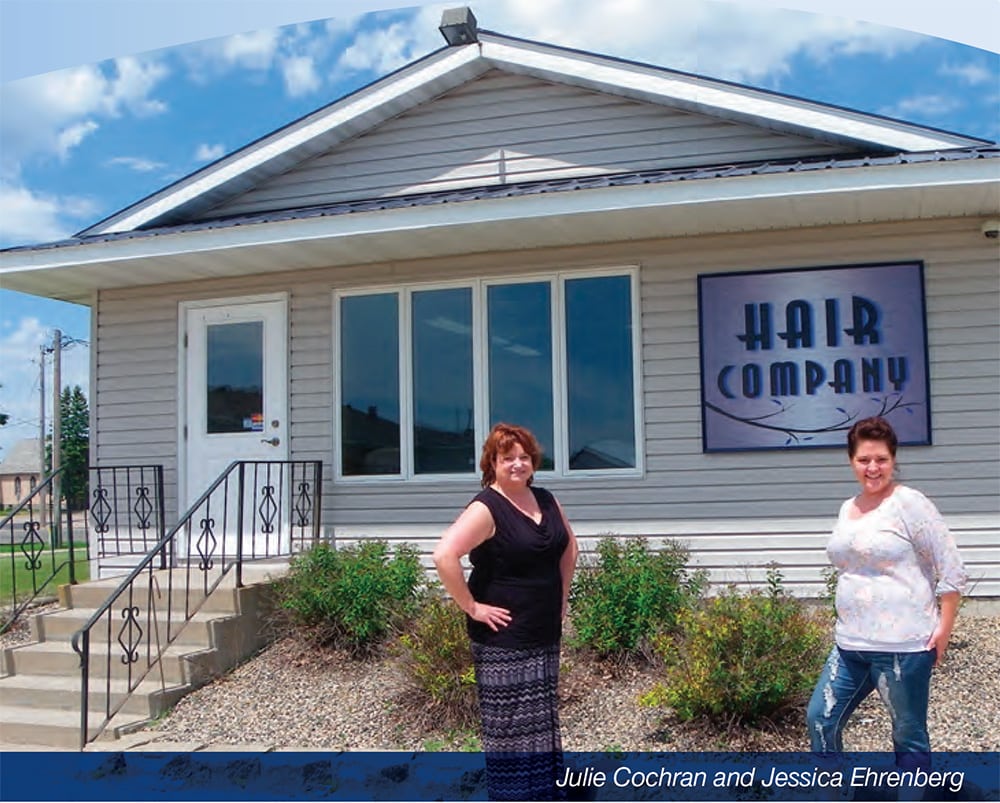 The Hair Company, located in downtown Sebeka, has been in business since 1997. The Hair Company is a full service salon that specializes in hair shaping, color trends and the latest texturing techniques. They also offer manicures, pedicures, spray tanning and sugaring services.
Salon manager Jessica Ehrenberg said, "We love making people feel better, whether it's fixing their hair or just chatting with them." It's a sentiment that stylists Whitney Nelson and Julie Cochran agrees with. Julie added, "Our clients are the best, and the reason for the success of the salon."
Their dedication to their clients shows, especially considering the lengths they go to stay on trend with the industry. Jessica has Advanced Color and Hair Shaping under her belt. She is also skilled in Sugaring — a chemical-free alternative to waxing. Julie is skilled in Advanced Color techniques.
The Hair Company offers the latest trends in beauty, and they can claim to have the latest technology — fiber optics. As a result, they have super-fast Internet. Since they schedule everything through their online web-based software, this is a must. They also offer Wi-Fi access to their clients during their visit. A security system from West Central ensures the safety of staff and clients. Plus, they can check on their business from a smartphone or online when no one is there.
For the latest trends in beauty, contact The Hair Company at 837-5227. You can also schedule an appointment with them online at www.thehaircompanymn.com.
For the latest trends in technology, give West Central Telephone a call at 837-5151.