Verndale Auto Sales & Service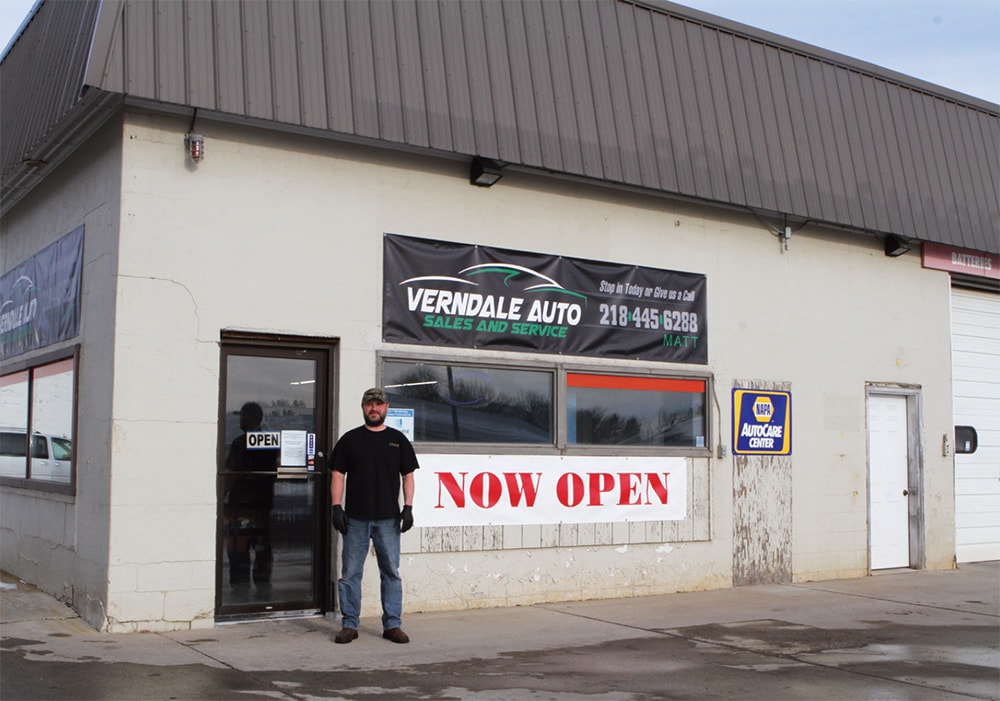 Business Address: 10 East Mason Avenue, Verndale, MN 56481
Business Phone Number: 218-445-6288
If you are looking for general motor repair and tire sales, look no further than Verndale Auto Sales & Service. Matt Elfstrum opened the business in December 2017. Starting his own business was a natural choice for Matt, since he grew up around cars and went to school for automotive service technology.
With 20 years of experience in the automotive industry, Matt is familiar with the ups and downs that come with it. While he admits keeping up with the work flow, especially as a one-man crew, is challenging, he's proud of his success. "We're known for our honesty and a reputation for doing high-quality work," Matt said. His future plans include selling used vehicles and modernizing his business.
Matt counts on phone, internet, wireless networking and a security system from West Central Telephone to keep his business running. "Right from the initial phone call, West Central was more than willing to help get things running," Matt said. He went on to add, "It felt like I had a business partner."
For more information on Verndale Auto Sales & Service, call 445-6288.
Call West Central Telephone at 837-5151 to learn about phone, internet, security and other technology solutions for your business.